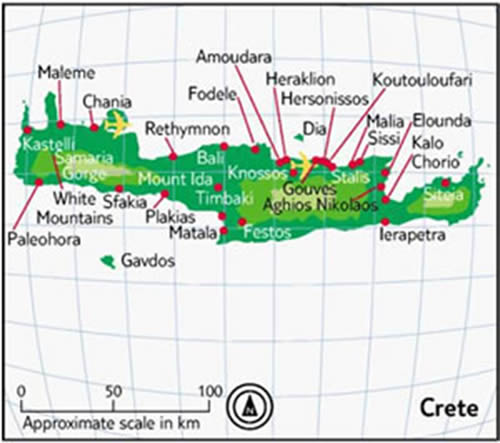 Crete is an exciting sunshine destination where you will enjoy a warm welcome on the largest and most southerly of the Greek Islands. Crete is a land of legends and landscapes, sunshine and sand, mountains and myths, history and hospitality and so much more.

East Crete boasts some of the island's most beautiful coastlines, with Agios Nikolaos and Elounda in the Gulf of Mirabello, particular favourites of ours.  We arrange weddings all over Crete including Rethymno, Chania, Hersonissos, Heraklion and are sure we can find the perfect wedding venue for you.


Flying time to Crete is a short 3 1/2 hours.