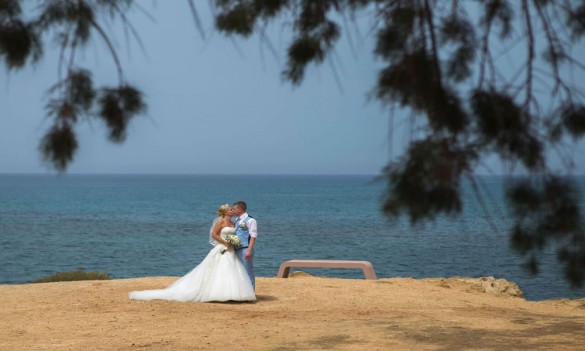 Dear Rue and your fantastic team,

That's us back home and settling into married life.

We just want to say a massive, huge thank you for all your wonderful hard work.

Our wedding day was everything and more we have ever dreamt of.
From the very first email we knew straight away we wanted you to help us plan our wedding day. You were so helpful and always there to answer any of our questions weather big or small and we never had to wait for a reply.

Not only did you look after us, you looked after and saw that all 47 of our guests were ok and made sure they were in the right places at the right time.

Only regret we have is not being able to thank you in person and meet you again before we left. But on the plus side we have an excuse to come back or even see you in the snow xxxxxxxx

Please pass on our thanks to Lari and jenny too. We went back to Asteria every day for a drink to see Katarina, Tanya & Costas. We called in on Friday morning to say bye, wow that was emotional. I'm so glad we listened to you and didn't choose anywhere else. They were simply amazing. As was the flowers, cake (I think I ate a whole tier myself ) Sami, oh just everything, I could go on and on lol.

Everything was just so perfect, we are still speechless and overwhelmed.

We cannot thank you enough for helping us to make our dreams come true.