Near Almyrida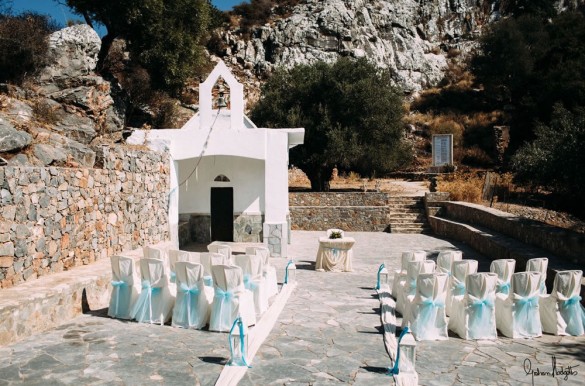 High on the hillside of the magnificent Cape Drapanos, the views out across the bay of Almyrida and Kalyves are breathtaking! Your wedding will take place in front of the pretty white church of St George and your reception and celebrations are held at the on-site taverna where your guests will enjoy a spectacular sunset over Souda Bay.
Closest Resorts: Kalyves, Almyrida
Capacity for Weddings: 100
Distance from Heraklion Airport: 1 hour 40 mins by car.
Distance from Chania Airport: 50 mins by car.